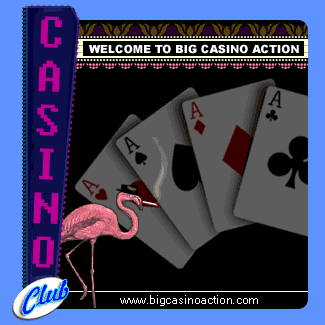 Hard Rock Casino
All About
Undoubtedly, great entertainment at the Hard Rock Casino in Las Vegas is one of the surest things you'll find in Vegas. The Hard Rock Cafe & Casino is easy to find no matter how many free drinks you may have had; the 45-foot neon Gibson Les Paul guitar at the entrance marks the place among the Vegas' glitter and glitz.

Just look up into the desert night and you'll see us standing tall. More eye-candy awaits inside, like the "Tower of Power" with its numerous LCD monitors, guitar display and color-changing lights, and our Elvis wall with "Viva Las Vegas" in bold neon lights, plus the life-size statue of Elvis and his guitars surrounded by gold and platinum albums.

True to its mission, the Hard Rock's concert venue, The Joint, is one of the best places in the country to experience live music. The 1800 seat concert-hall has already featured some of the biggest names in rock, including The Rolling Stones, Lenny Kravitz, The Eagles, Bob Dylan, Sheryl Crow and Tom Petty to name just a few. The atmosphere is more of an intimate club than a concert hall. The newly added nightclub, Baby's, features the top deejays from around the world, and its driving beats and dance-floor keep on pumping until the desert sun rises! Call for music update 702-226-4650 or 800-HRD-ROCK

The exciting Hard Rock Casino & Hotel
A recently completed a $100 million expansion includes a new sophisticated 330-room guest tower, four new restaurants and the expansion of the hotel's famed Beach Club and Pool, along with other new attractions such as the RockSpa and Baby's Nightclub. The 668 guestrooms and suites combine the functional with the stylish, featuring over-sized guestrooms, sleek lines and lush materials. Each room is bright and airy and guests can throw open their French doors for a view of the Beach Club, the "Strip" or the mountains. Luxurious Suites feature marble bathrooms, sumptuously appointed living areas and sleek music systems.

The Hard Rock Hotel's casino area features everything from the latest interactive Slot Machines to BlackJack to Craps to Baccarat and Roulette, but all with a unique rock twist-even featuring gambling chips adorned with such rock superstars as Jimi Hendrix, Rolling Stones, Tom Petty and Red Hot Chili Peppers.